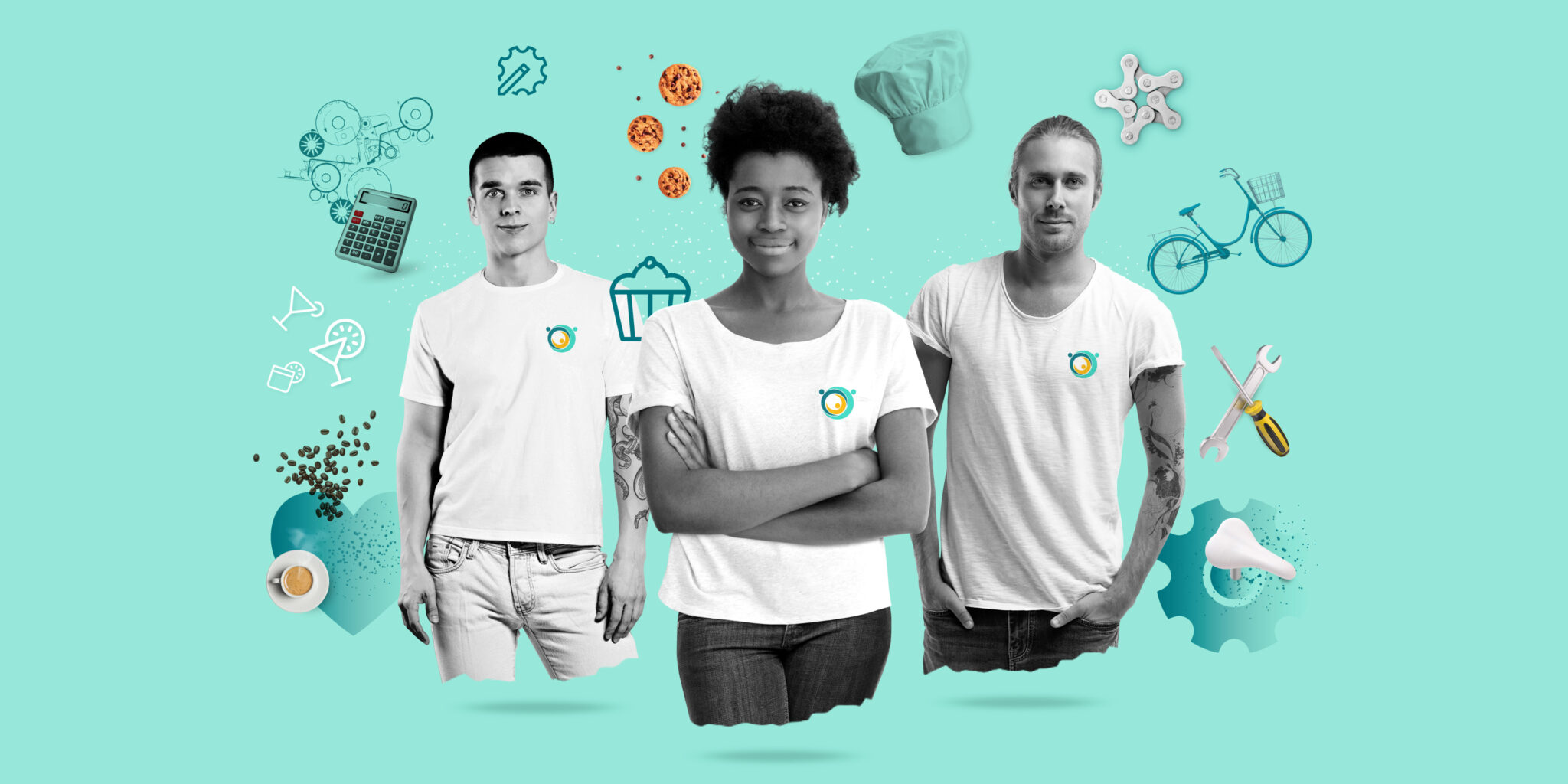 SERVICES
Change
Communication
Learning Design
An inclusive training course and a communication campaign to support young, disadvantaged people into the world of work.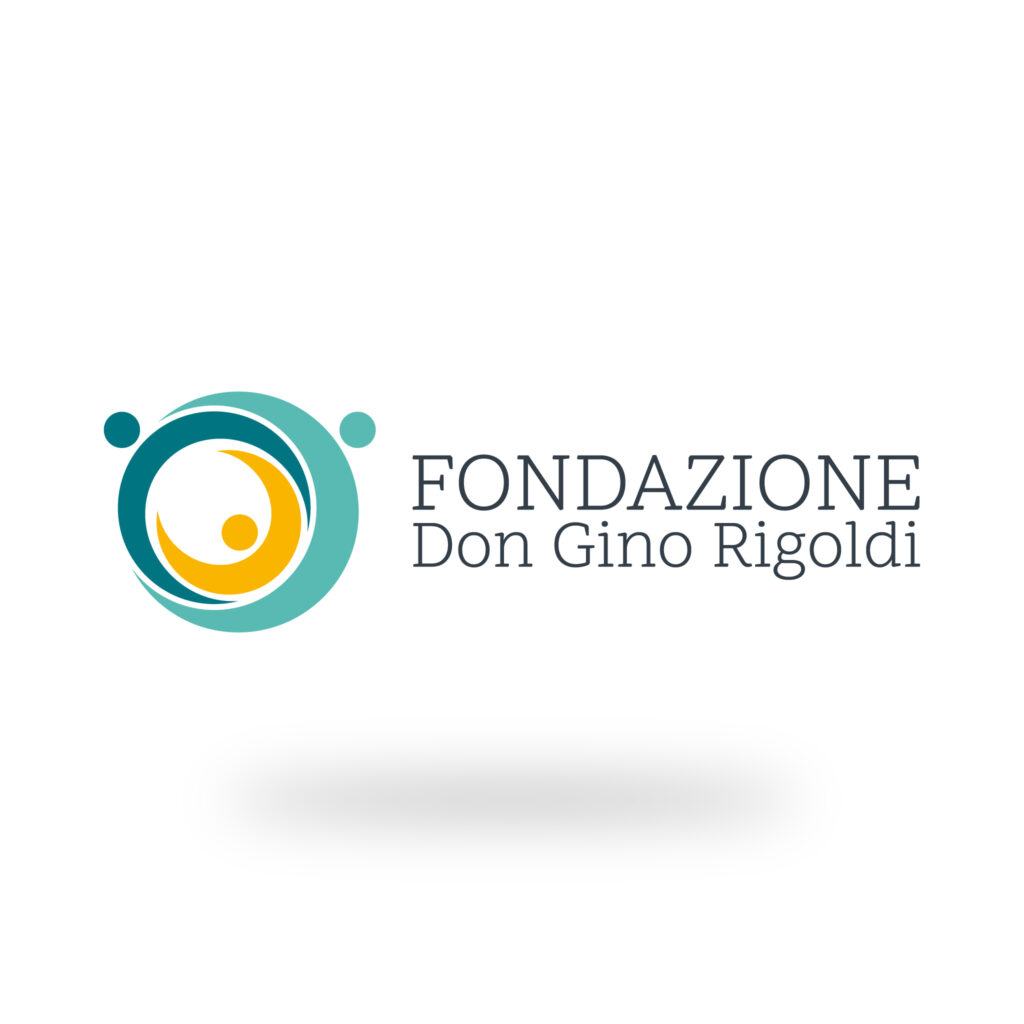 THE CHALLENGE
Investing in training
and access to the world of work.
Credito al Futuro is an initiative of the Don Gino Rigoldi Foundation to invest in young, disadvantaged people who are starting from scratch, in training and in their opportunities of entering the job market. Logotel, a partner of the Foundation since 2017, firmly believes in the potential of people and communities, so much so that the concept of People Focused is one of the pillars of our Design method. This is why, when called upon, we immediately mobilised to bring our professionalism in the fields of training, engagement and communication to aid those who do not yet have the skills to face the future, society and the world of work.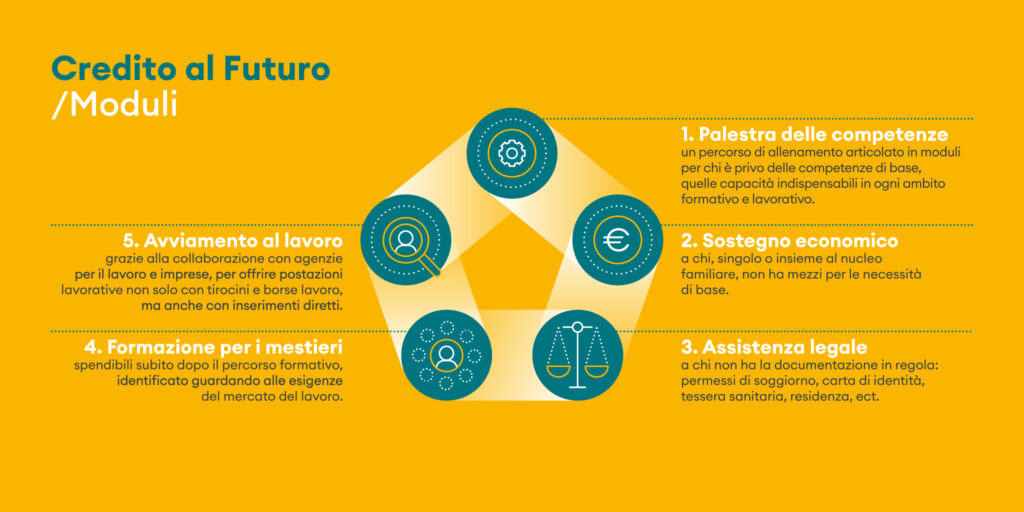 THE SOLUTION
A workshop
for basic
digital skills.
The training module delivered by Logotel is part of a skills workshop to enable young people to put themselves forward into the employment market.
Logotel created and delivered 8 seminars with young people, whereby the focus was on consolidating and developing basic digital skills through the Learning by Doing method.
In the training sessions, the main digital tools and the most common techniques for online job hunting were covered, in ongoing discussion, supported by practice interviews and job shadowing with Logotel employees.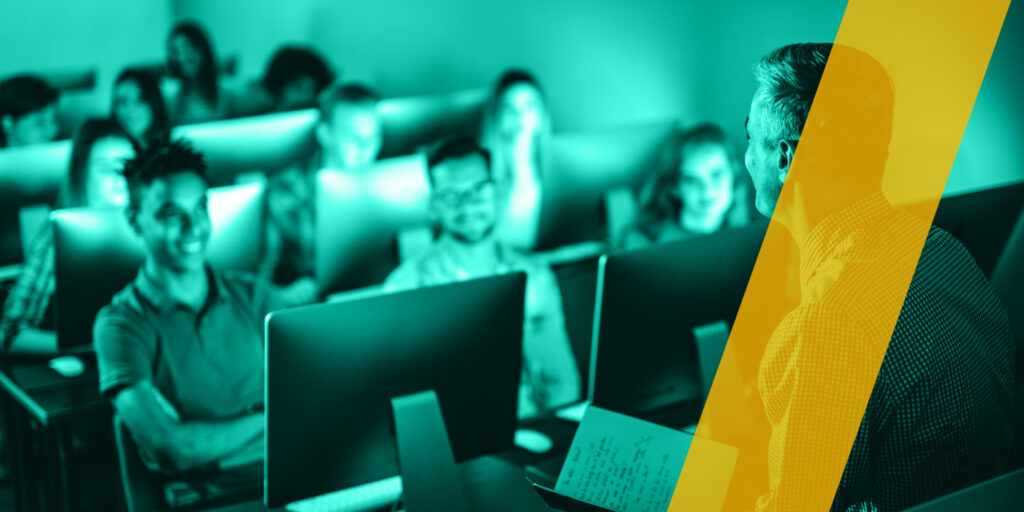 THE FORMAT
An enabling, practical
and inclusive learning process.
The young people, aged between 17 and 24, experienced practical situations, guided by our trainers in becoming aware of their own skills and those that they must focus on improving in order to succeed in the job market.
Google Accounts and Services, text editors, spreadsheets, job hunting, CV writing, presentations, video calls and digital skills. 8 orientation meetings that helped young people to imagine a profession as well as the positive contribution they are able to make in the world of work and in their own community.
SPREAD THE WORD
A communication campaign
to support unrealised potential.
Together with the training modules, Logotel supported Fondazione Don Gino Rigoldi in developing the communication materials for the Credito al Futuro project: presentation videos, graphics, newsletters, press releases and brochures.
All conceived and designed pro bono by our copywriters and visual designers around the concept of "expressing the potential" of each Person, starting from the stories of three young people who managed to turn their life around and secure, thanks to Credito al Futuro, a job related to their interests.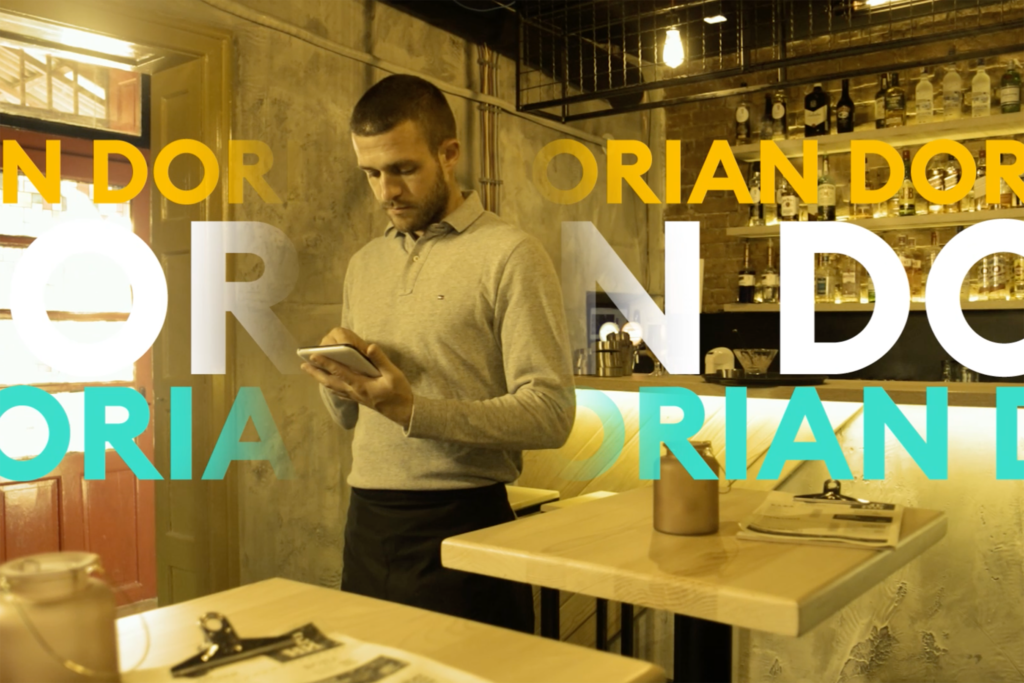 Logotel People involved

10+