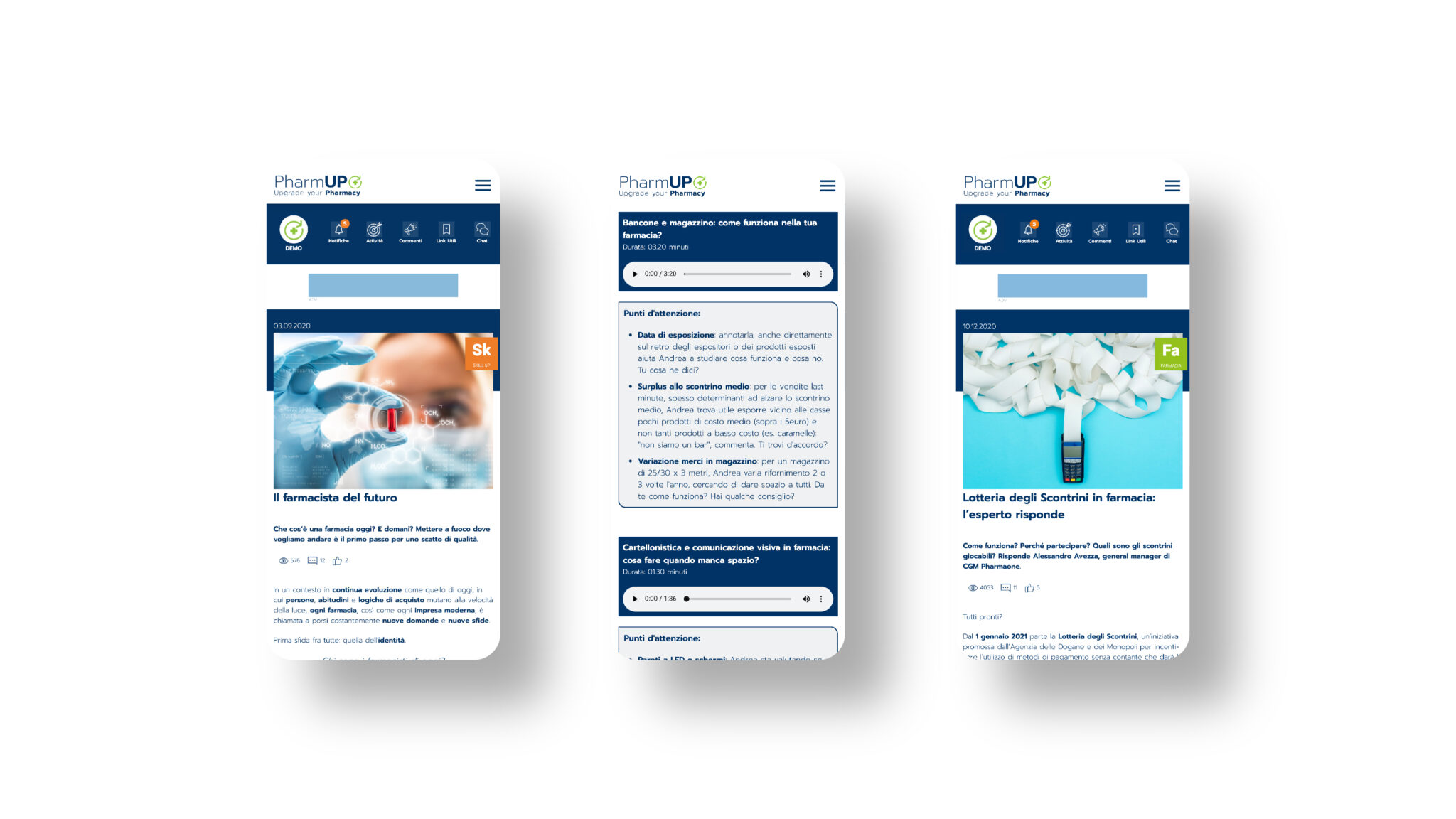 SERVICES
Community Building
Digital Design
Upskilling
The Community of Italian pharmacists.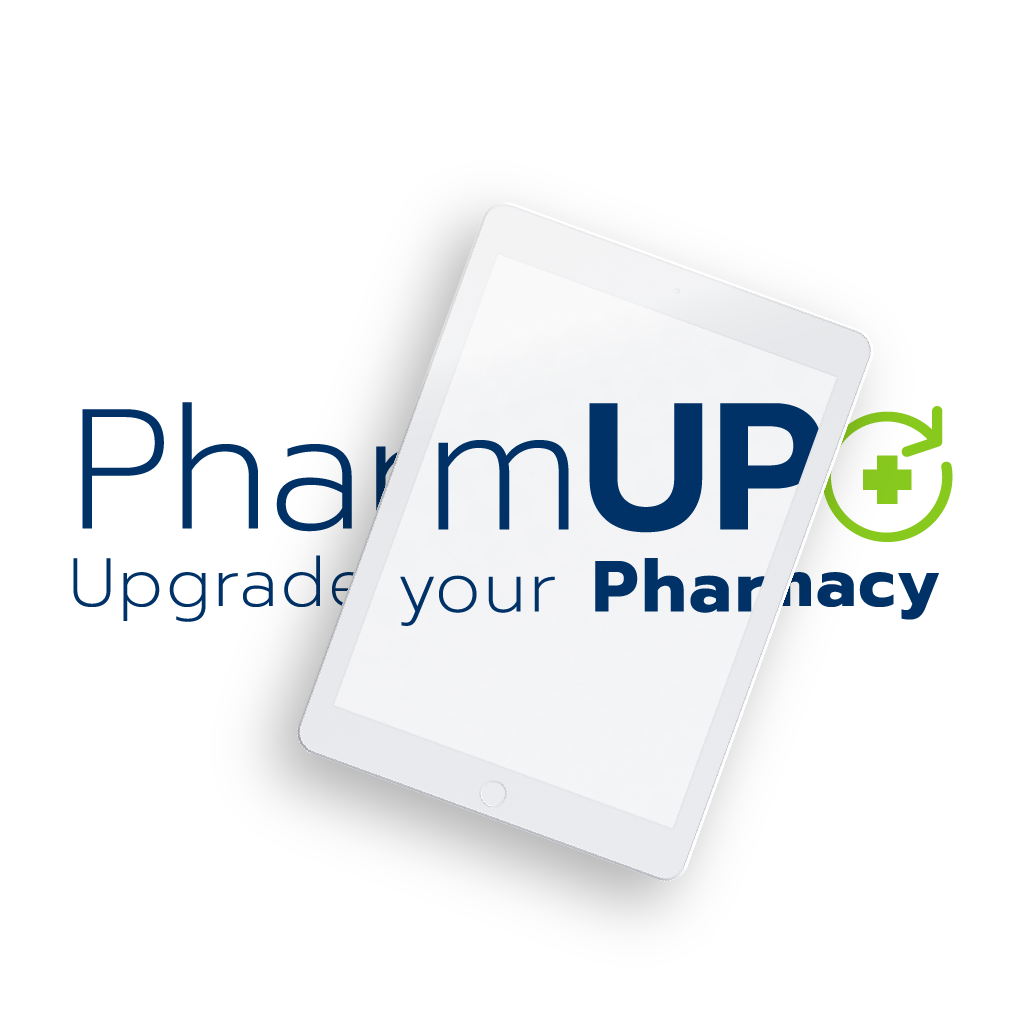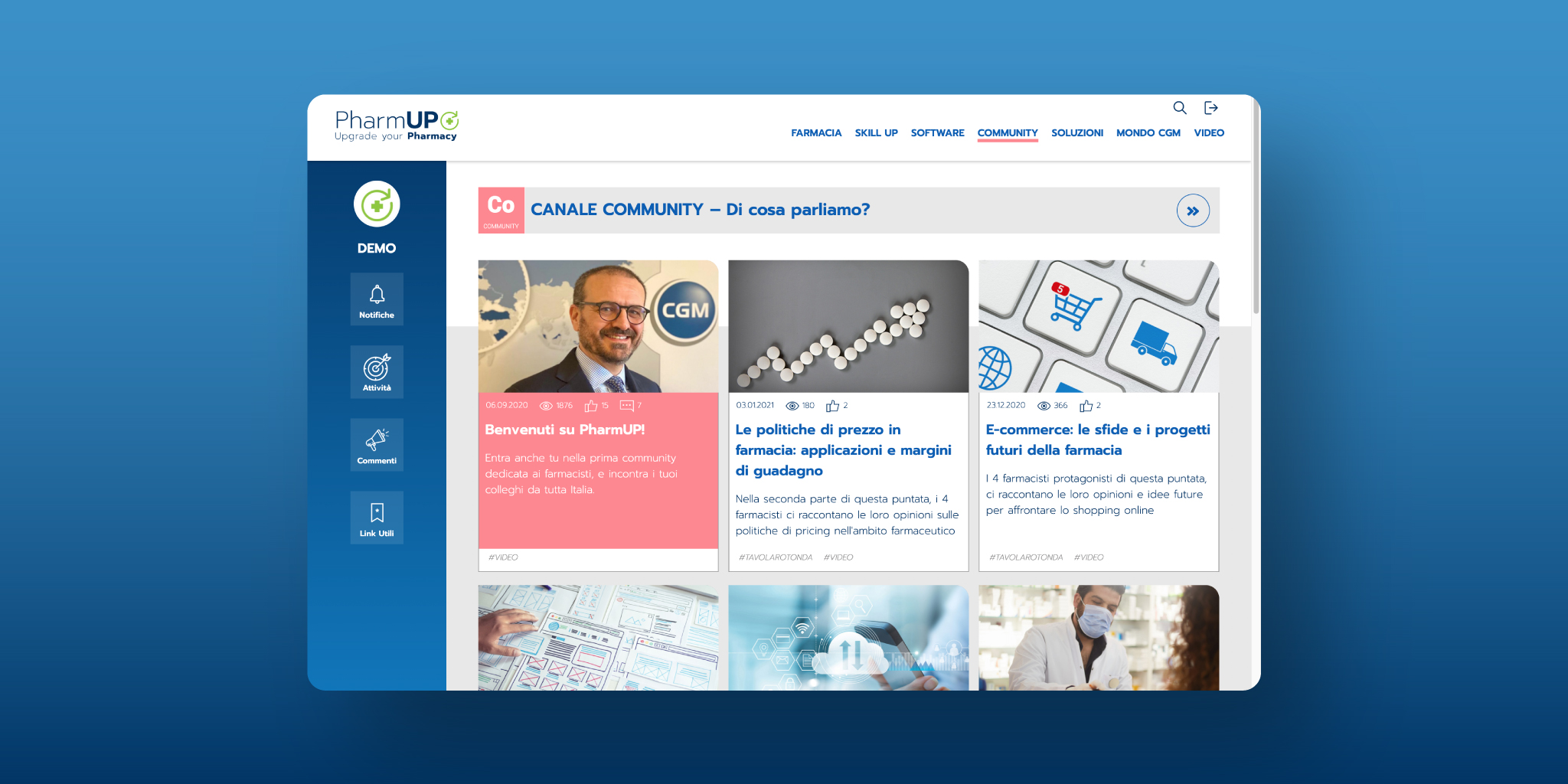 THE SOLUTION
A tool to grow towards the digital pharmacy.
Together with European e-health industry leader CompuGroup Medical (CGM), which is also a main player in the pharmacy management software market, Logotel PharmUP is to launch the industry's first business community facilitating its professionals in this transformation process. Dedicated to around 80 000 professionals in Italy, it's designed to accompany owners, directors or collaborators along their path of growth towards the new business and service model into which pharmacies have transformed over recent years, namely the digital pharmacy.
It's PharmUp that'll provide training and information content, current event updates, interviews with colleagues and relevant personalities, as well as videos and articles treating of business and customer management.
A new network of exchange and sharing.
Not destined for CGM customers alone, the community further extends itself to industry professionals in general – so creating an exchange and sharing network among pharmacists which encourages communication and a circulation of "good practices" that can capably face the current scenario by helping to keep the online and business dimension of pharmacies vibrant thanks to today's new means of digital communication.
But it's still early days. So watch this space. The community's soon to acquire its European dimension by which it'll also quickly reach such countries as Germany and Spain – where CGM holds a significant market share.