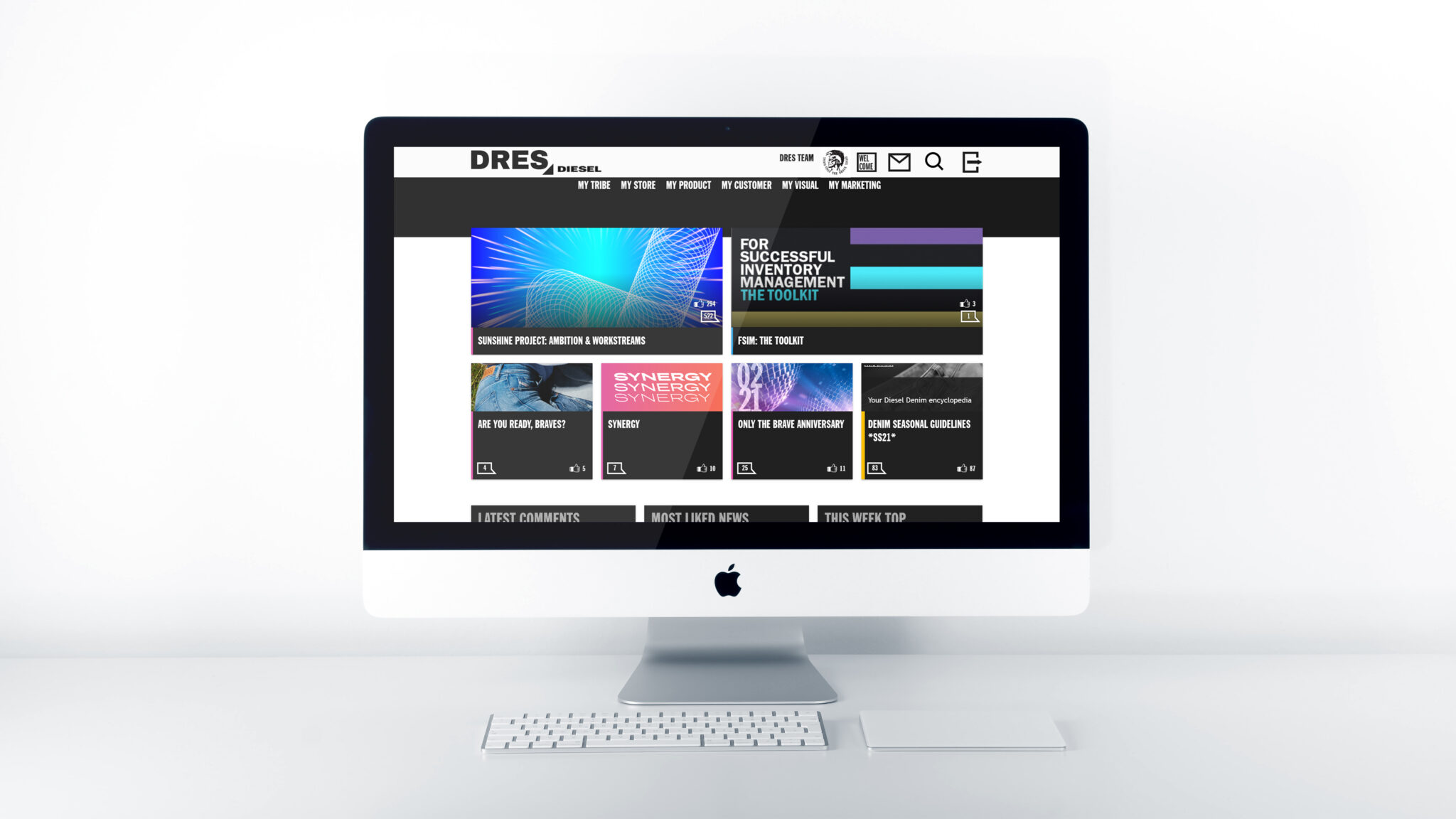 SERVICES
Business Community
Content Creation
Learning Design
A system of Retail Education, Empowerment and Engagement.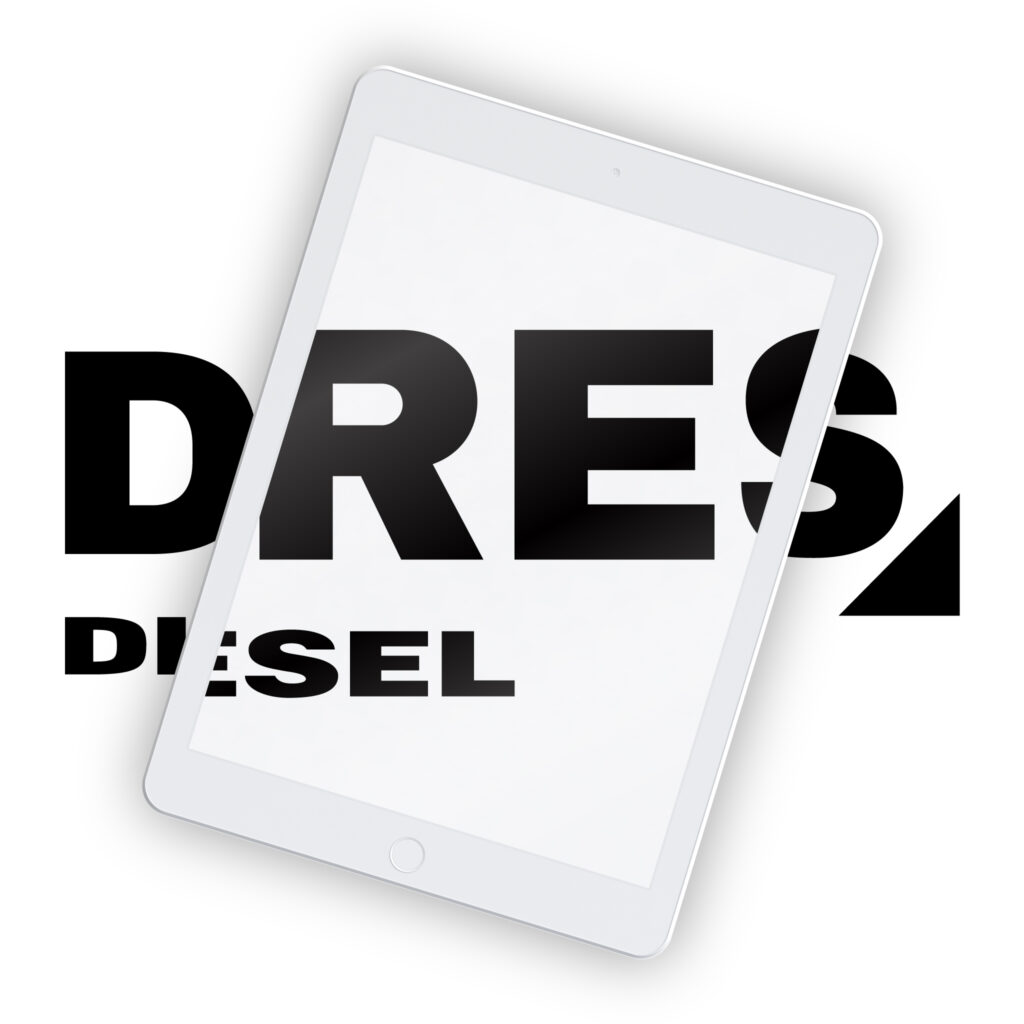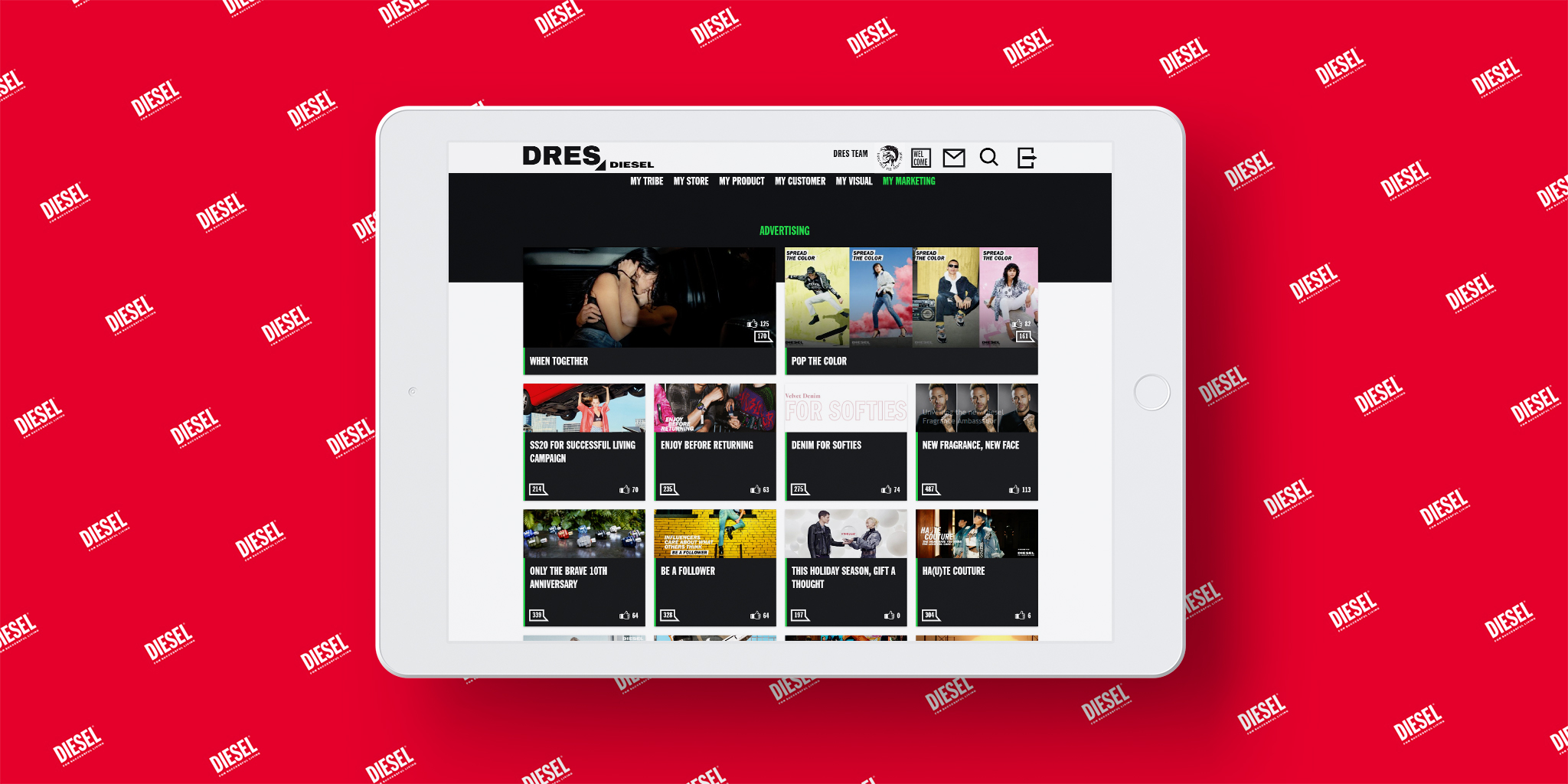 THE CHALLENGE
A system to redefine the logic of approach to the Customer.
Diesel SpA is a brand of the OTB (Only the Brave) Group, the parent company of fashion brands Diesel, Maison Margiela, Marni, Amiri and Viktor&Rolf and of the licensed brand production and distribution companies Staff International and Brave Kid.
Logotel designed for and with Diesel a system that supports the redefinition of its approach to the customer, in order to create an innovative customer experience with many goals.
To guide and support the Diesel sales network in achieving its business objectives by improving knowledge of the product and the quality of the offer, through training and incentivisation plans.
To develop a collaborative Web environment on a worldwide scale for store staff, in which to gather the initiatives organised by the company's various "personalities", both at headquarter level and for each country.
To increase the sense of belonging to the "Diesel Tribe", sharing the company's core values.
THE SOLUTION
A service platform that brings together 3,000 store employees.
The DRES Business Community is an important step in a process of transformation that began when Diesel HR created a new training programme with the support of Logotel. The programme has a classroom and online component, to maximise learning and trigger ways of sharing best practices.
The digital experience was then extended and typical business community features integrated into the training, including gamification tools and new editorial content, designed and produced together with a multidisciplinary Diesel-Logotel team.
A system of Retail Education, Empowerment and Engagement for store staff (managerial or not) of single-brand stores (outlets and full price) and Department Stores in North America, Europe and China, including Hong Kong, and Japan.
Since 2018 the project has been gradually extended to the whole Distributor channel, which reaches people in Central and South America, Europe, the Middle and Far East.
THE EXPERIENCE
An evolved experience in terms of collaboration and involvement.
The platform is designed specifically for viewing on your tablet. Indeed, Diesel has supplied each store with a dedicated iPad to access the Business Community. However, all content is also accessible from any other device, maximising the effectiveness of their penetration.
The Store Teams in 52 countries in four different continents now work together on DRES.
Each content (text, video, learning objects…) is professionally translated into seven languages (English, Italian, French, Spanish, German , Chinese and Japanese), not only due to the linguistic diversity of the countries involved, but also taking account of cultural specificities.
By accessing DRES, Diesel people can also share Store experiences through photogalleries, view infographics and interact with a variety of learning objects, compiling learning assessment questionnaires both for training and product issues, use the teamwork support tools, test their skills in achieving KPIs, and thus improve behavioural aspects, coaching skills and sales techniques.