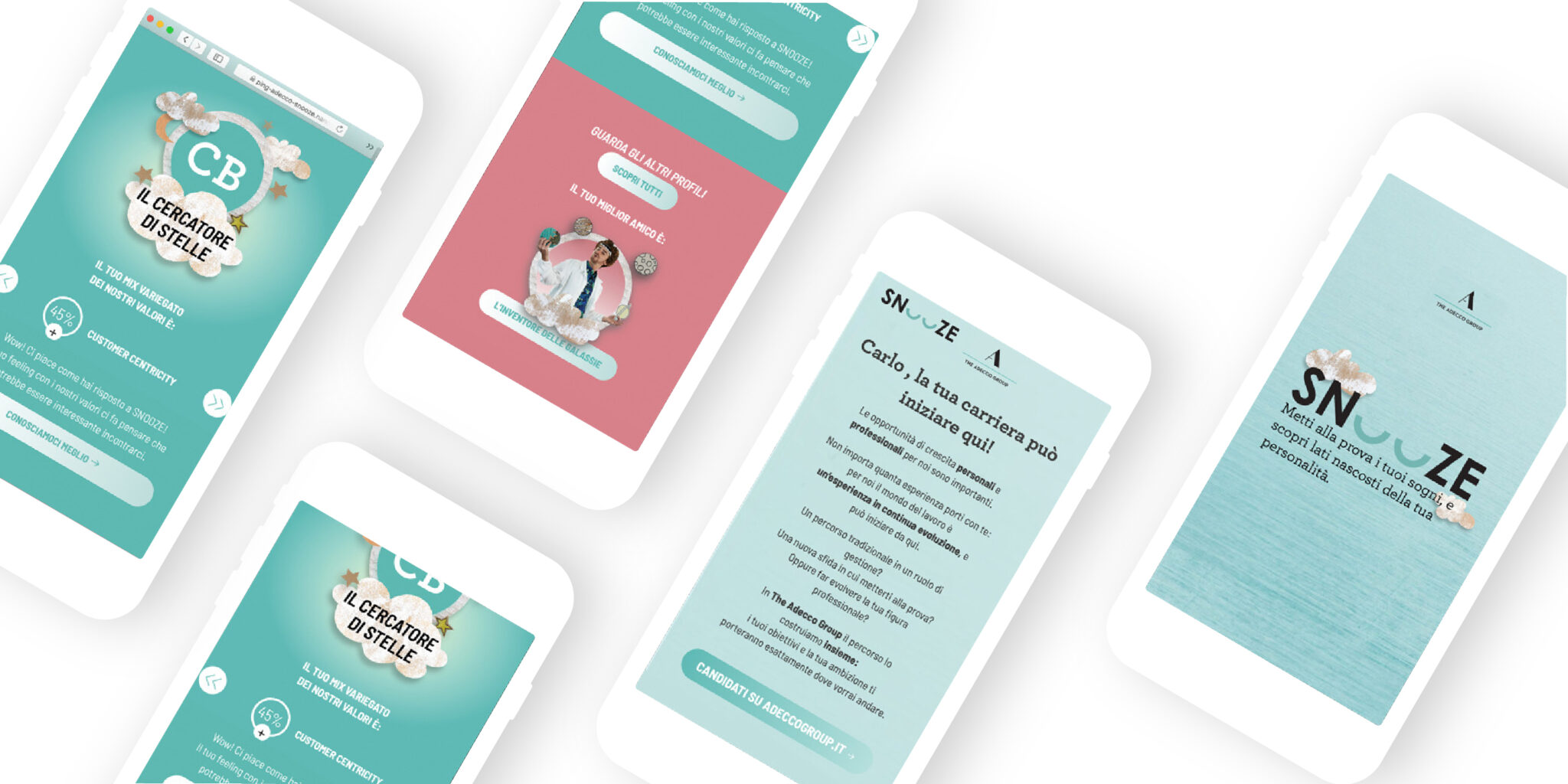 SERVICES
Content Design
UX Design
Video Making
A new digital experience for The Adecco Group candidates.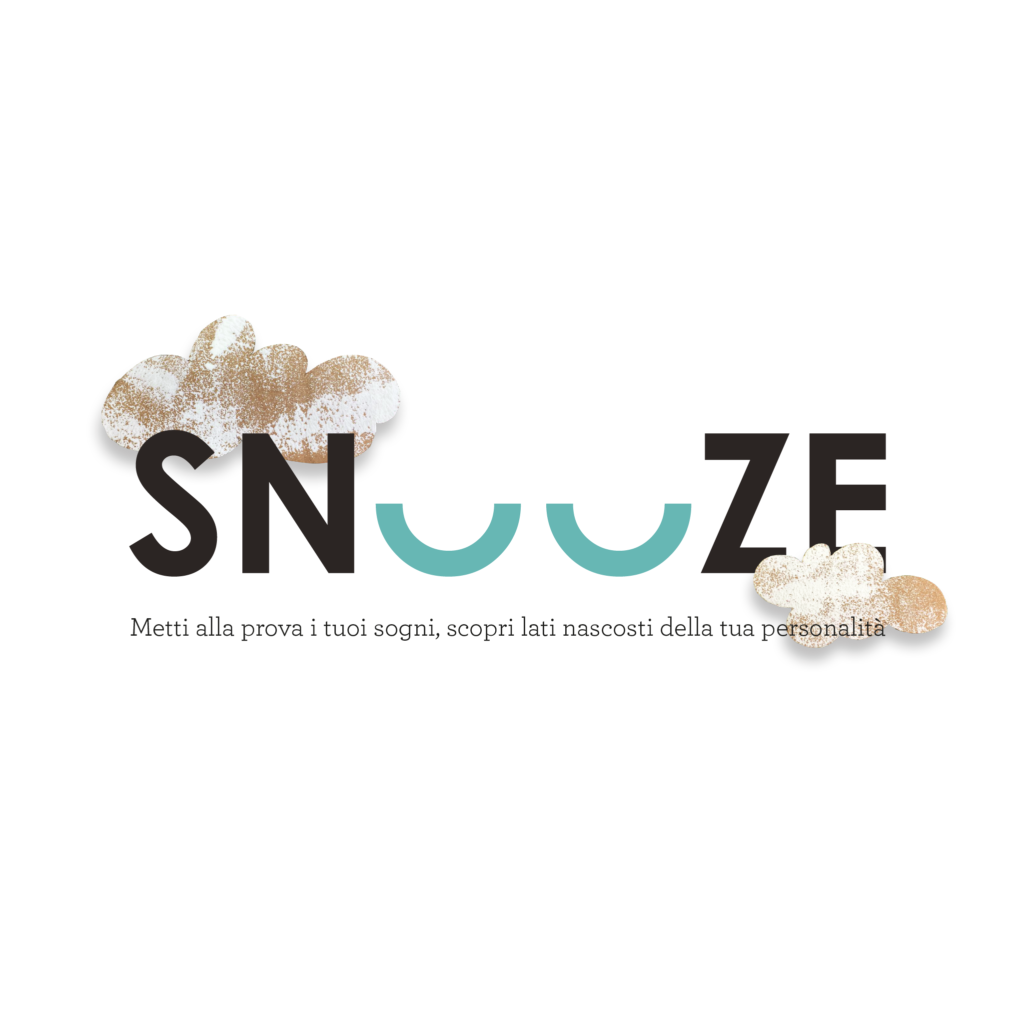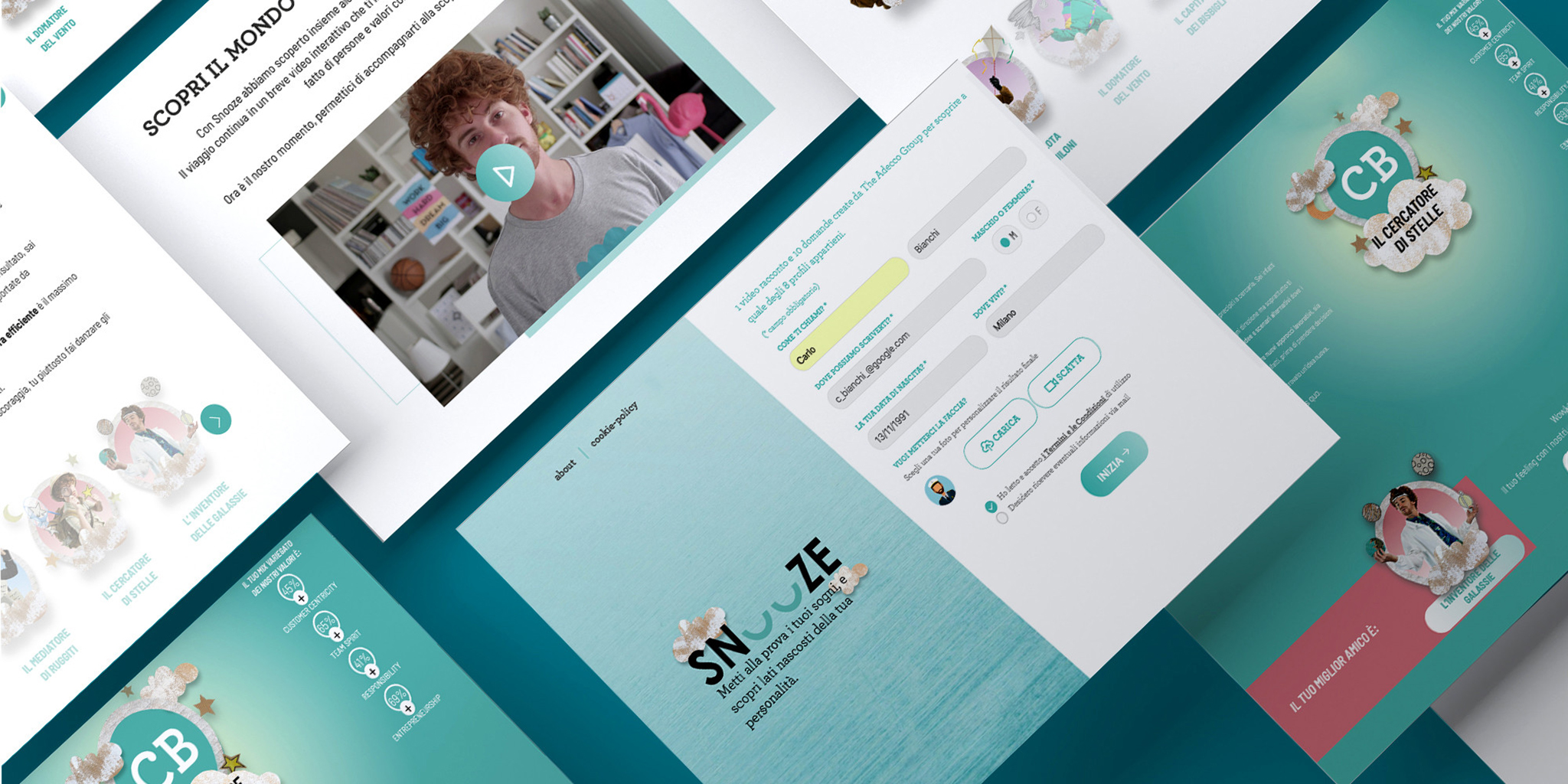 THE CHALLENGE
An engaging and dynamic process.
The Adecco Group is a multibrand enterprise that offers corporate customers HR services and advice.
The group's Human Resources team needed: to attract new talent, and Millennials in particular, by conveying the group's work ethos; to make the run-in period engaging and dynamic, and strengthen brand perception in terms of employer branding; to draw up the candidates' profiles, testing their soft skills and highlighting their affinity with the values of The Adecco Group.
THE SOLUTION
An interactive video with gaming logic.
A multidisciplinary Logotel team made up of service designers, content designers, copywriters, art directors, visual designers, UX designers and video-makers joined forces with the HR team of The Adecco Group, leveraging their diverse skills to create a digital experience named Snooze. Snooze: a new gaming-based digital experience for the pre-selection of prospective candidates.
A new recruitment system designed especially with Millennials in mind, which promotes The Adecco Group and records the profiles of prospective candidates wishing to join the group.
After playing a game called Snooze, candidates obtain a profile and discover the affinity between their values and those of the brand.
The HR team of The Adecco Group can monitor the answers provided and the profiles obtained through a back office platform, thus populating its database with talents of interest.
THE EXPERIENCE
A journey on the values ​​of The Adecco Group.
After registering on a dedicated platform and opening Snooze, candidates complete a test consisting of 10 multiple choice questions designed to reveal the attitude and personality of those wishing to join The Adecco Group. The test was based on the four fundamental values of The Adecco Group: resourcefulness, responsibility, team spirit, and customer focus, all of which are linked by a common element – passion.
The Snooze experience is guided by an interactive video – designed, written, directed and executed by the Logotel team with the support of actors, costume designers and set designers – which uses a contemporary language to create an engaging narrative dimension.
The game's setting is a "phantasmagoric" dream world, into which the user is plunged before obtaining one of 8 profiles, which the candidate can then share on his or her social networks.
At the end of the experience, users can learn more about The Adecco Group through a video manifesto developed specially to describe the group, its values and any ongoing activities. Moreover, it is possible to access training content that links to the brand's official pages relating to the Millennials, and find out about any vacant positions for which they can apply.
Possible profiles after the profiling test

8

Situations and questions to deal with

10

People involved in the testing phase of Snooze

70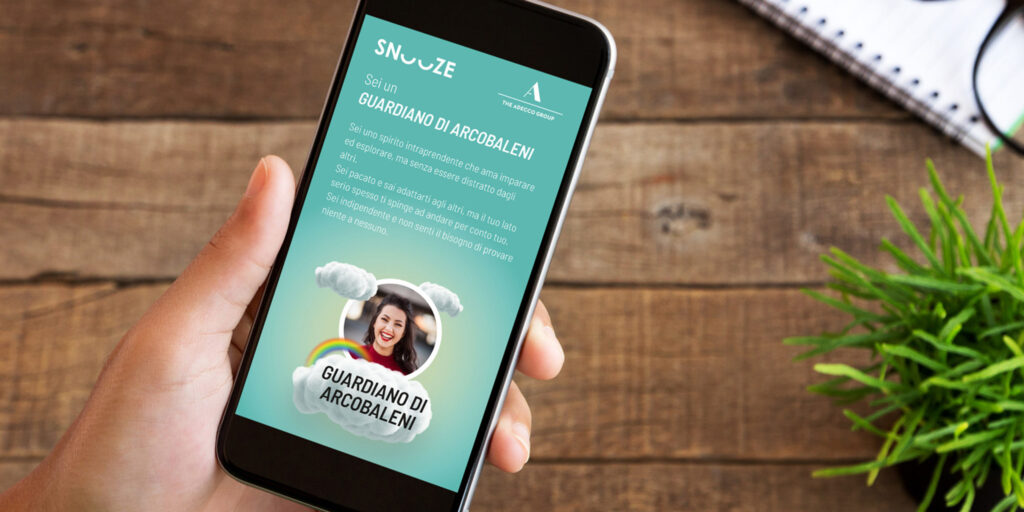 "As a leader in HR services and advice, I believe it is important to pioneer and experiment with new solutions and projects that speak the language of the younger generations and attract the talent of the future, both for our company and our country. Through this game – devised and designed by our Human Resources Department – we wish to reinforce and give a new identity to our employer branding, adopting an innovative approach to describing who we are, the values underpinning our corporate culture, our opportunities for growth, and all we have to offer to those candidates who choose to grow with us."
MONICA MAGRI, HR & Organization Director – ‎The Adecco Group Italia