The platform dedicated to collaborative economy
Weconomy is an open, shared and multidisciplinary research project, created to activate conversation between us and our business community. Born in 2009, it has its founding moment in the book "weconomy. The economy starts from us", published by Dalai. Today, with 14 monographic realeses, the project involves an international network of over 200 authors including managers, entrepreneurs, designers and researchers, united by one conviction: the real engine of every transformation are people.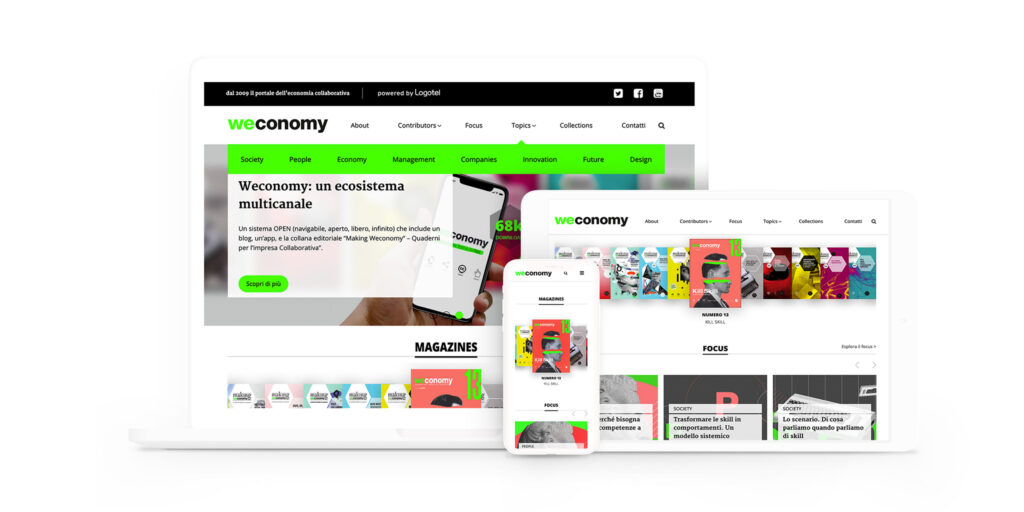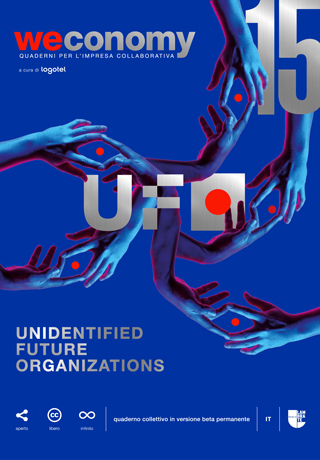 WECONOMY MAGAZINE
From A to Z. The alphabet of collaborative economy
The Weconomy Notebooks explore the intersections between business, design and new collaborative horizons, starting from the experiences of people and communities. The latest issue, Trash, is dedicated to transformations in the world of sales.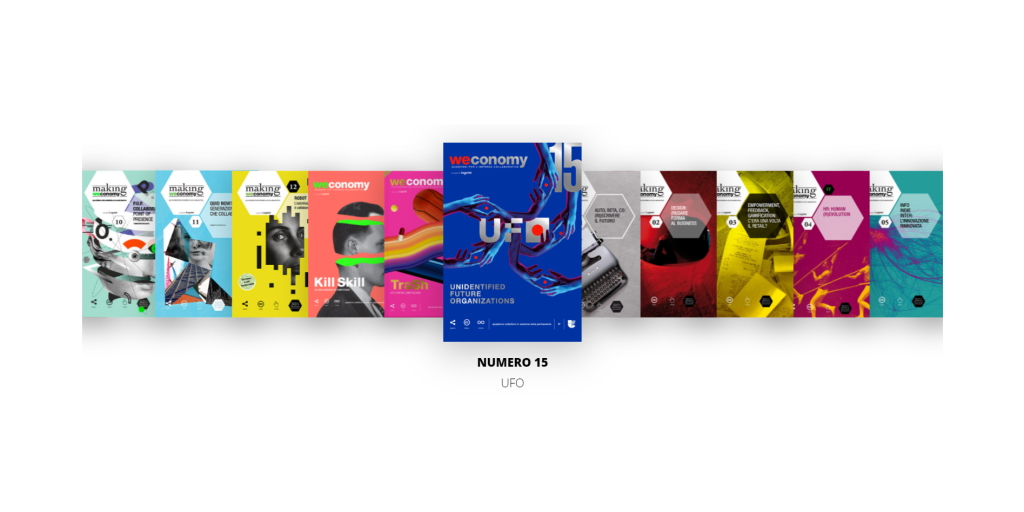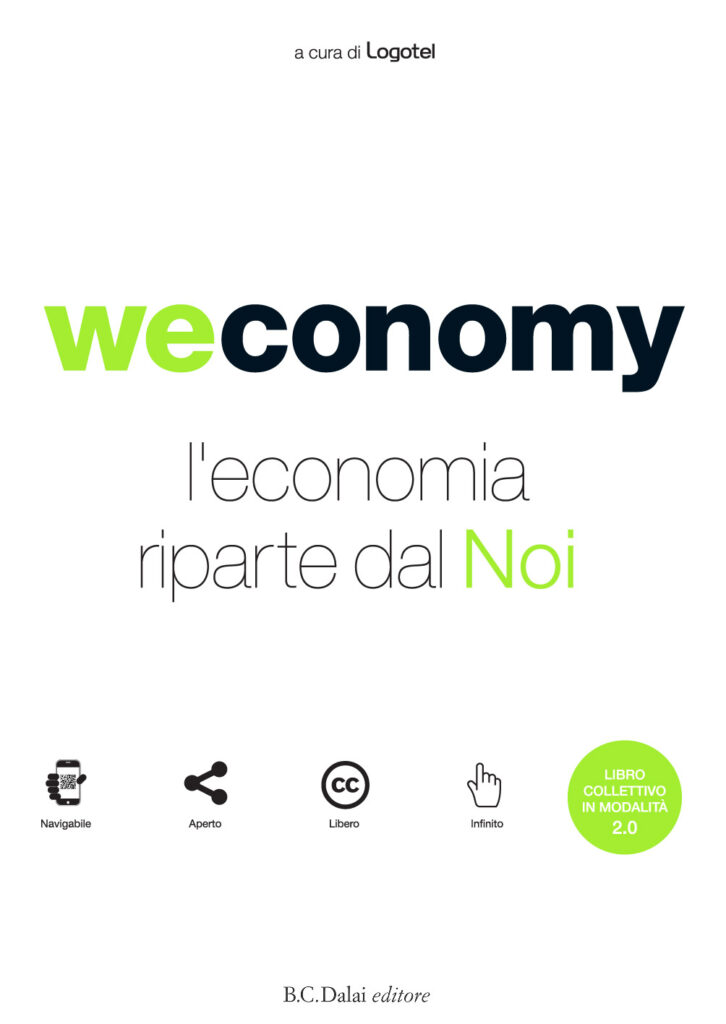 THE BOOK
Thinking, connecting, collaborating, sharing: future has already changed
"Weconomy, the economy starts from us" is the first step of the project. It explores paradigms and opportunities of the We Economy: more open, more participatory, more transparent, made up of sharing, reputation and collaboration. Thanks to the mash-up of international contributions and the participation of over 40 co-authors, Weconomy Book is a reservoir of energy, thoughts, theories, stories, practices and tools that revolve around the theme of collective talent. An informal incubator open to everyone's contribution, to imagine, create and continue to innovate the future of economy.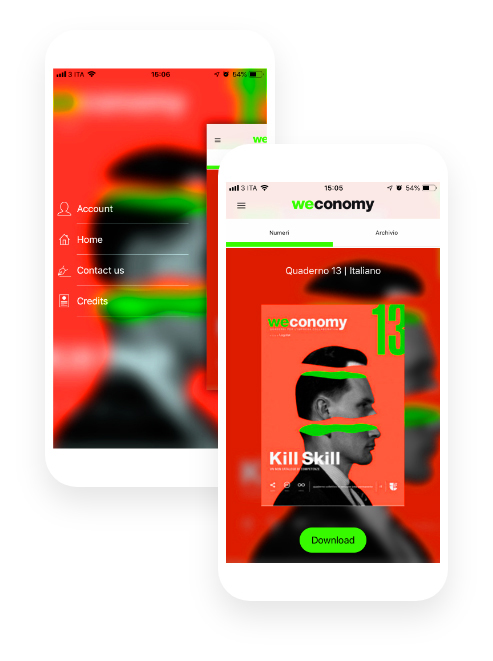 WECONOMY APP
An app always at hand
The Weconomy app, to stay up to date and always have all the contents at hand. The Android and iOS official application of the Weconomy blog, book and notebooks. To avoid the insidious attacks of FOMO at all times!