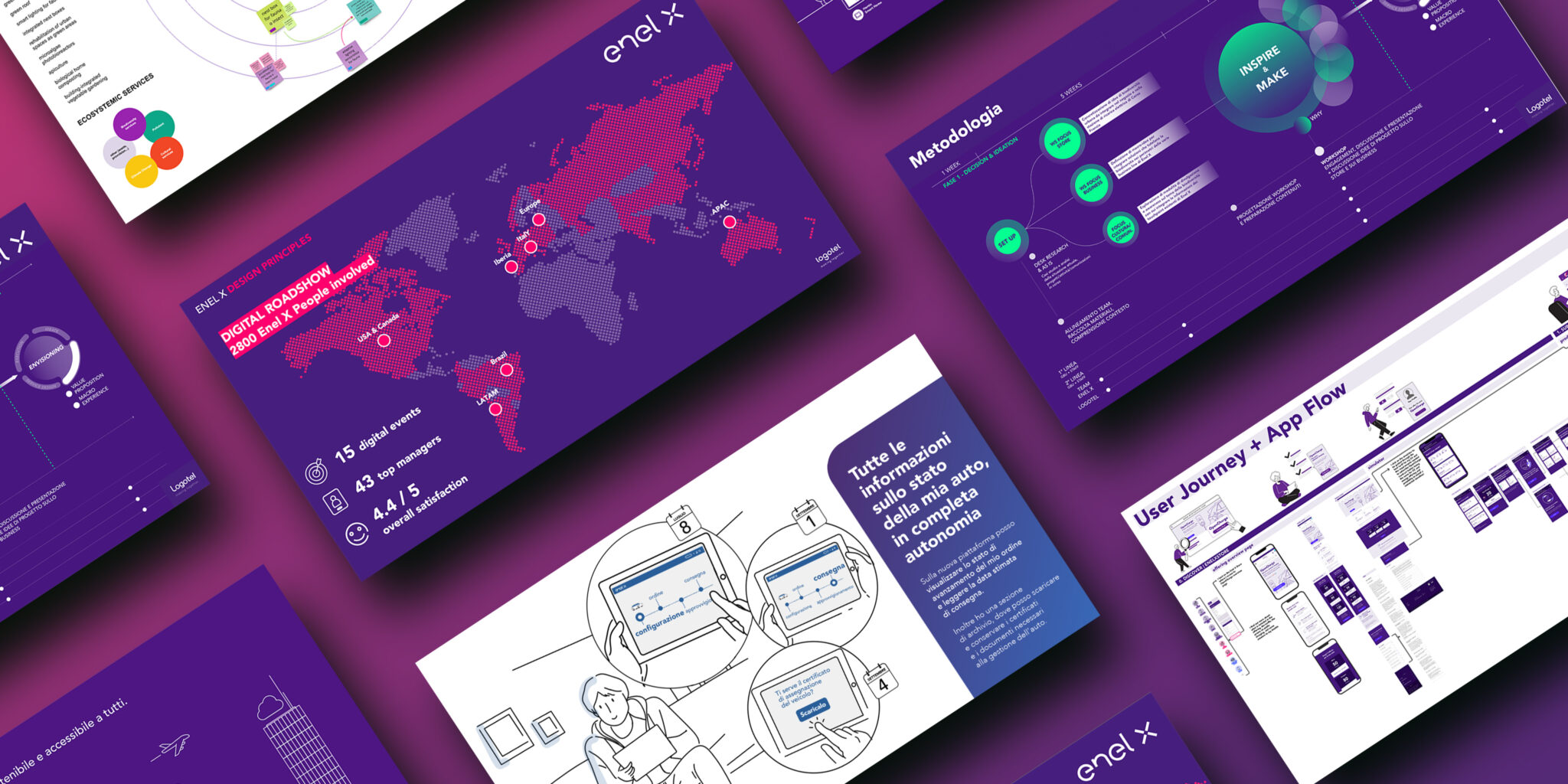 SERVICES
CX Design
Service Design
Training
A more systematic and integrated vision for people, the community and the area.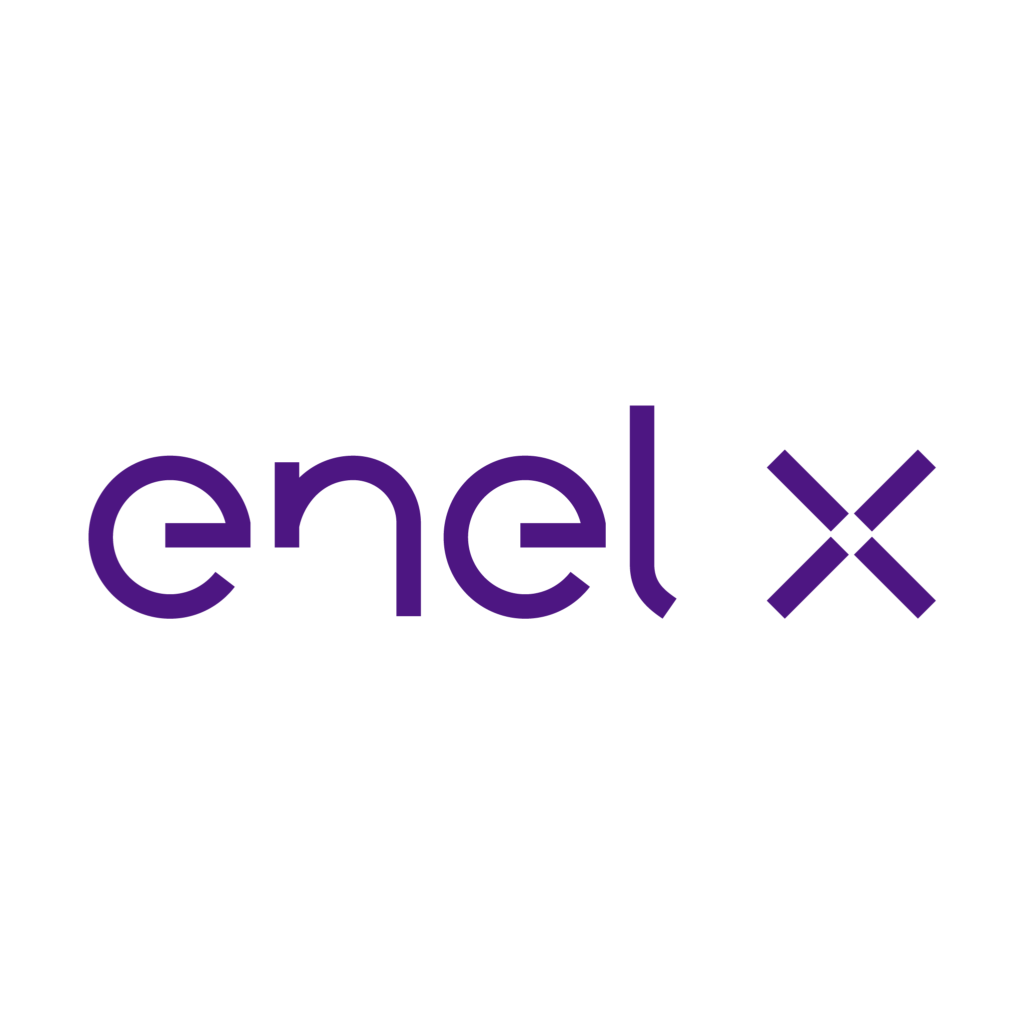 THE CHALLENGE
A customer and experience-centric mindset.
As the company within the Enel group that's leading energy transformation throughout the world as well as in the three B2C, B2B, B2G segments, Enel X's strategy pursues innovation, sustainability and digitalization.

To be among the leading players in the sector while continuing to offer quality solutions on the market, Enel X sensed that promoting a customer-centric and experience-centric mindset would be necessary in overcoming the product-driven paradigm, so favouring a more systematic and integrated vision for the end user, the community and its stakeholders.
Logotel is supporting Enel X in this transformation process by intervening at several levels: strategic, training and planning.
At Enel X all are experience producers, with everyone involved in customer satisfaction and generation of a positive impact throughout the purchase journey, before-during-after. Such is the foundation upon which we started building a set of initiatives that aims to trigger gradual change within the company.
THE SOLUTION
Strategy
Training
Planning
The action plan was devised at three distinct levels.
At strategy level, guidelines and principles were identified which define Enel X's experience within a process of co-design that saw top management as lead player in companywide definition and dissemination of all its population, both business and staff, by way of a digital roadshow of 15 international events.
At training level, contents and a digital reference space to find tools, materials, examples, testimonials and external best practices have all been designed to accompany people in deepening and applying the guidelines.
At design level, strong commitment from management was then lowered to the business lines in a more operational manner by selecting certain projects for applying a customer and experience-centric method of design which includes phases and tools to support adoption of the new design-oriented approach and comprises an on-the-job mode of learning that follows the different project phases from envisioning to execution.
PROJECTS
Solutions in finance, sustainable mobility and biodiversity.
More specifically, Logotel is accompanying certain projects within the Financial Services field ("phygital" experience design for disseminating payment and shipping services), e-Home (purchase experience design that's tailored to the retail services and products world for the Enel X home as well as assistance in designing the Enel X Store's SL version), e-Mobility (design to simpler specifications of an electric charge management system that can best suit customer needs) and HSEQ (ideas definition to integrate biodiversity protection across all businesses whilst creating culture and raising awareness in positioning Enel X as a company that's attentive to the issue), with dedicated animation paths within digital communities.